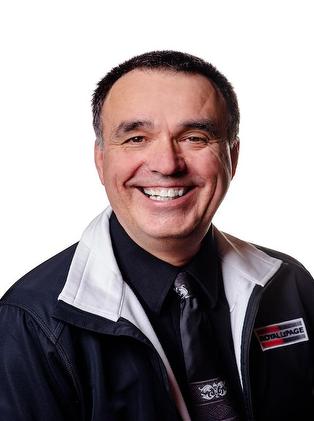 Your Real Estate Guru!
Keeping Real Estate...REAL
MEET MARC - YOUR REAL ESTATE GURU!
I consider myself a true Northerner.  Let's face it, when you are born, raised, attended University, presently work and volunteer in the North, you are a true Northerner!..."And a proud Northerner" I must add.

My wife and I have resided in Temiskaming Shores since 1988. We raised our daughter in this beautiful community that we love and promote. As a father, a community member and a registered real estate professional, I have a deep and personal understanding of what is important to you when you are buying or selling a home, a commercial or an investment property, in this unique and diverse area.
 
My business is focused on a legacy of "genuine integrity, work ethics, professionalism and honesty" that I bring not only to my clients but to whomever I meet. My enthusiasm is equaled by my skills, solid knowledge, performance and experience, that translate into inspired real estate advice. I deeply understand that attention to details leads to success.

My sound administrative and organizations expertise provides the elements required to ensure the smooth flow of the many details that go into the successful transaction of any property. I have a "Yes, I'll take care of it" attitude.
 
Buying and selling real estate is more than just a transaction - it's a lifestyle decision and a family transition that should be handled with care and love. Representing you, means I will become a distinct advantage on your side; a reputable, personable and professional realtor who places a priority on relationships and dedication to excellence.  I am building my business on long term client relationships and I am completely "focused on your satisfaction today and in the future".
 
My business is not about the commission...it's about "promoting, protecting and diligently advancing your complete interest as my client". It's about "a job well done". It's about "absolute customer satisfaction". It's about providing the "ultimate service" in a forthright, assertive, diligent, conscientious and patient manner, following a prudent path, while being meticulous to details, that are vital in the successful completion of a transaction.
 
Your Real Estate Guru!
Marc Martin
Broker
Cell: 705-676-7799