FREE TRAILER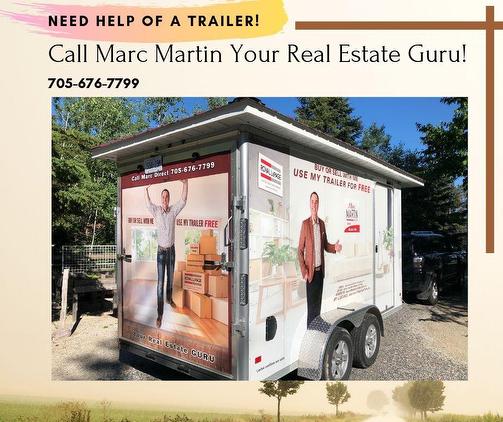 USE MY TRAILER FOR FREE
I have been toying with the concept of this trailer for a few years now. It has finally become a reality.  The 15' enclosed cargo trailer is available for FREE to clients who list or buy with me and for my friends and acquaintances and various organizations in our area. Just give me a call to schedule a date(s) 705-676-7799.

I loudly shout out, THANK YOU to Emmanuel Benard-Lafontaine, for the awesome service at Earlton RV, Keith Peckover, from Keith Peckover Photography for his gifted portrait of me, to Chad Labonte, at the Temiskaming Speaker for his relentless dedication to the design and finally to Matthew Golcic, at Northern Signs for wrapping the trailer.  It was a team effort and a genuinely hands-on local approach. 

 What are you waiting for?  Give me a call today to schedule your date.   

Marc Martin
Your Real Estate Guru!