My Journey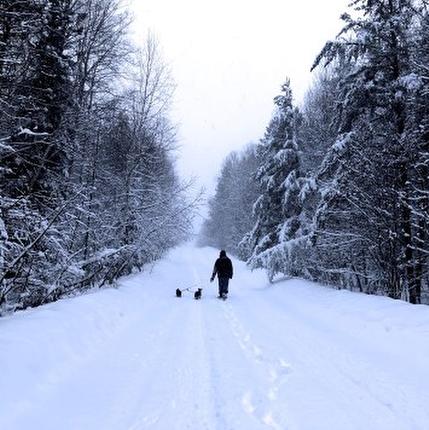 This is my Real Estate Journey
Thanks for taking the time to read about my journey!
"I do more because you are worth more."
My name is Marc, and I think I am trying to do my part to change the negative perception of the Real Estate Industry. But before I get into this industry, let me introduce myself.
LIFE BEFORE REAL ESTATE
I am a regular guy and will always be regular, but with a strong moral and ethical compass and relentless in my pursuit of excellence. There are many reasons for this, and perhaps it will be more evident later on.
A strong-willed mother, Irène raised me. My father had passed away when I was eight years old. My mother, with a grade 10 education faced head-on life's many challenges to survive and raised two children. With little education and no trade skills, she worked at A&P grocery store part-time until she retired. We never had a house. We never had a vehicle. We never had medical or dental benefits, and we did not have much money, and that was okay. I remember her yearly gross income being just under $7000. You read it correctly! But we survived. We never missed a doctor's appointment or any required medication. Attended the dentist twice a year for regular cleaning and that did not include the other times for cavities. We had food, and we were clothed, and we were loved.
Like everyone, growing up I made good choices and sometimes not so good ones. I completed high school, received my Bachelor's Degree in Law and Justice at Laurentian University.
After graduation, I landed a "safe" career with the Government of Ontario. I married my high school sweetheart, Suzanne. I worked for the Government of Ontario for 20 years in various towns, Timmins, Moosonee and Temiskaming Shores where our daughter Myriam was born.
At first, I enjoyed the high-pressure work environment, the responsibility and the benefits. It started off as a promising career and slowly turned to repetition and boredom. Around the 15th year mark, I wasn't happy in this "safe and promising career."
Life gears started to shift without much control. I will always remember because I was severely exhausted and tired after what seemed like a good night sleep. Grumpy and unhappiness was living rent-free in me. I was preoccupied with life and my soul.
Then it happened, the day that changed everything. My arrival at work was no different than any other day. I booted my laptop and gazed at the screen. By 9:30 a.m. I had closed my computer, took my belonging and told my co-worker that I was done working. She said, "you're taking a few days off." My reply "permanently." We both laughed. I left and never returned.
I enjoyed and explored various employment and met good people. Finally, in 2011, I decided on a Real Estate Career. Now, I am doing what I love, working twice as hard at it but having four times more fun!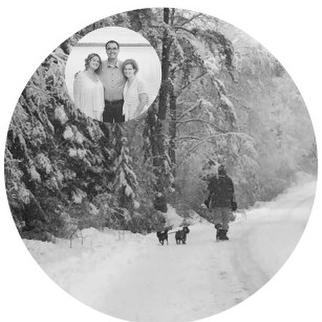 MARC MARTIN – THE PERSON 
YOUR REAL ESTATE GURU!
I consider myself a true Northerner.  Let's face it, when you are born, raised, attended University, presently work and volunteer in the North, you are a true Northerner!..."And a proud Northerner" I must add.
I have a beautiful, loving wife and an awesome daughter. I enjoy spending time with them doing various activities. Taking walks with our two dogs, Stella and Jaks is a daily routine. When not busy working, I enjoy time with our friends and participate in activities. I take an active interest in my community. I belong and actively participate in various organizations. Reading, cross-country skiing, biking and motorcycling are all activities I attempt to enjoy as a family, with friends and by my self.
KEEPING REAL ESTATE…REAL
Give me six hours to chop down a tree and I will spend the first four sharpening the axe. – Abraham Lincoln
The stereotypical way realtors are taught by experts and trainers, to find clients, like door knocking, cold calling, handing out pamphlets, high-pressure sales tactics, memorizing scripts and begging friends and family for business, were off the table for me. I don't like the old school sales methods; empty promises, provide very little, get the sale and move on. I'm not a fan of many common practices in the real estate industry.
When I talk about Real Estate, I do it as a person, not a script reader. I focus as much on my client's lifestyle as the act of selling or buying a property. I share my opinions base on facts and provide advice precisely the way I see it. The same manner, I would want my Real Estate Representative to speak to me if I was selling or buying a property so I could make an informed decision; by providing value, being honest, bringing expertise to the transaction and telling it the way it is. Being a protector of my client's interest is the single most crucial factor in my business!
It is an honour and privilege helping people with one of the most significant purchase or selling decision they will ever make. Doing it the right way makes real estate a noble profession.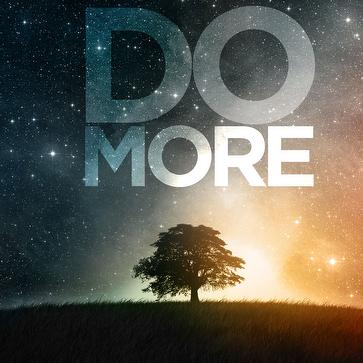 MY PHILOSOPHY
 We are what we repeatedly do. Excellence, then, is not an act but a habit.
– Aristotle
What does "philosophy" have to do with the real estate business? Plenty, in my opinion.
Real estate is not just about wood and tile, brick and vinyl, refrigerators and furnaces, dollars and cents. For me, it is much more….it's about people and for most, the single most significant expense that they face, all summed up in one story at a time.
I believe that starting with a strong core of philosophical values paves the way for a successful business but more importantly to me, protect Sellers and Buyers. My clients are members of my family, and I am unwavering in assuring their protection from unscrupulous and opportunistic realtors.
The tone of my approach is when it comes to real estate needs, people are best served through a relationship with a trusted professional who is there to guide them in taking the necessary steps to sell or find their home.  I am committed, to the successful completion of each transaction with the utmost respect for the needs, hopes and dreams of my clients.  I am focused on providing buyers and sellers with the highest level of attention, unmatched expertise, and unquestionable professionalism.   I am singularly committed to upholding the highest ethical and professional standards and maximizing the resources, strategies and technologies that deliver exceptional results for my clients.
Let's face it; it is a number and symbol world out there, where you can be made to feel like a number and a source of revenue for others; bank, cell phone, satellite service, return lines at various retail stores and the list goes on. It seems you get minimal service, without a lot of effort on your part. There is a considerable gap between what clients need, what clients want, and what they get. My Real Estate services strive to be different. What is the foundation for my business philosophy? I will not provide an extensive discussion on my philosophical values, instead, a simplified version of my beliefs.
Here it is, in a nutshell:
My business is built on
ETHICS and VALUES, not on gimmicks;
RESULTS, not on false promises;
FACTS, not on memorizing scripts;
CLIENTS, not on transactions;
SYSTEM, not on sales pitches;
HARD WORK, not on awards;
KNOWLEDGE, INTEGRITY & HONESTY, not on high-pressure sales tactics;
HELPING YOU MAKE THE BEST DECISION, not about getting the deal done;
LONG TERM RELATIONSHIPS, not on a quick sale;
PROTECTING MY CLIENTS, not on a pay cheque;
TRANSPARENCY, not on avoiding difficult conversations;
PASSION AND GROWTH, not on regular service delivery;
PURPOSE, not on profits;
I feel strongly that it's one's values and beliefs that shape a person's character both on a personal and professional level.  " I do more because you are worth more," is my guiding philosophy and me steadfastly in pursuit of this principle.